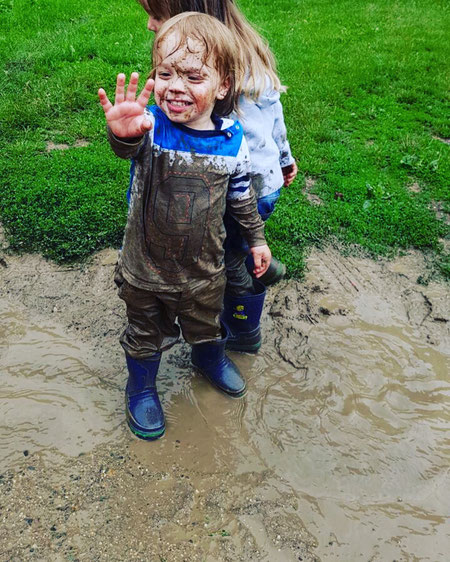 I just read two articles which really annoyed me. One talked about the advantages city kids have over children living in the countryside. The other took the opposite position.
I have been thinking about this topic for a while now. We also aren´t sure what´s better for our children. But the two articles just made a joke of country life.
We live in the countryside. But we also wonder if it´s good for our children. We don´t know.
We made a conscious decision about where to live. When I was pregnant with my first son, we were living in Frankfurt. And we liked it there. I was able to push my massive belly around town without anybody wondering whether I was too young to be pregnant or not.
But I still knew: I don´t want to raise my child in the city. I want to live somewhere without constant stress, without subway rides and close to granddad and nan.  I am thankful to see my children growing up here, where my husband and I grew up, too.
Here, we know our neighbours and have great friends. There´s a lot of solidarity in our little town. Everybody knows each other. But that´s also where the problems begin: Everybody feels like he has the right to comment on what you are doing. Some people are more concerned with the life of others than with their own. Gossip´s strong around here.
But it is also really peaceful. Life is only half as fast as in Frankfurt. People ramble about instead of rushing through town. We only need to cross two streets for a woodland walk. There are endless phantasy worlds of meadows and fields at our doorstep. And you always meet cows, sheep, chickens and horses. Animals are real around here, not just something on TV.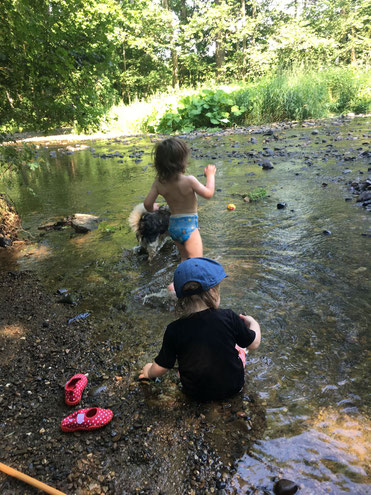 We live close to nature. All the food in the supermarket is produced here, right in front of us. Our children know where milk and eggs come from. When organic food became a thing, many country people didn´t understand it: Fresh eggs? Organic vegetables? I´ve been buying food directly from the farm since I can remember. Most of us have vegetable patches and fruit trees. That´s country life. And you´ll also get a great view.
But there´s still a certain longing for the city. When I only had one son, I used to drive to Frankfurt with him fairly regularly. I just wanted to feel the excitement of city life for a few hours.
When I was pregnant with the twins, we were living in Madrid. We had a great time in this 3-million-people city. It was exciting to experience a new culture. Everyone was super friendly and we enjoyed it.
But it was also very different from our country life. I wasn´t able to ride the subway alone. I simply couldn´t carry the stroller up and down the staircases with the huge belly. If I wanted to use the lift, I had to wait for 30 minutes. If it was working. The lift in our building didn´t. Our flat was on the 7. floor. That wasn´t funny.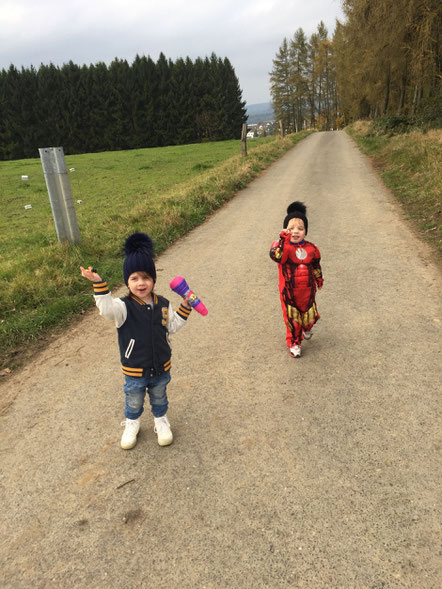 So I needed to wait for my husband, whenever I wanted to go grocery shopping. We were lucky we could walk to town but when we wanted to go somewhere else, it would get stressful.
After Madrid, we knew we wanted to go back to the countryside. We remain country kids (for now). We are happy.
But we don´t know whether it´s the right decision or not. Who could tell?
There are many drawbacks. What if we wanted new jobs? There aren´t many opportunities in our area. You simply need to be a bit more modest. One day, our children will be more interested in shopping malls and parties than meadows and fields. Will they still be happy about living in the countryside when they grow up?
I don´t know. There are no bilingual playgroups or schools. That can be annoying.
As I said before, we took the conscious decision to live here. But I can understand why some people prefer cities. It depends on your needs and circumstances. For now, country life suits us best. But that doesn´t make it right for everyone.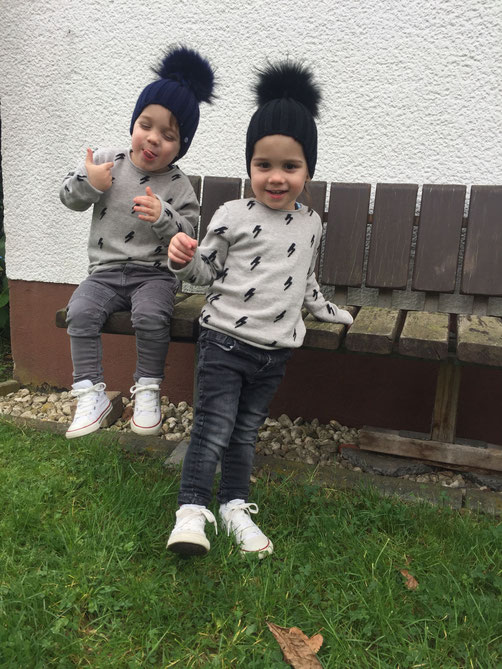 City or countryside? There´s no easy answer. There are so many reasons for both. And a reason for one isn´t automatically a reason against the other. But we have to be fair: Children growing up in the countryside aren´t necessarily village idiots, who don´t know what they´re missing. And city people aren´t just trying to be cool.
We should stop justifying our decisions by talking down the alternatives. We have to stay tolerant to different ways of living. And that also applies to the question whether to live in the city or in the countryside.
Yours, Leo